June 2021
June! The month that means so much. June is Scleroderma Awareness month. We dedicated ourselves to spreading awareness along with raising money to donate to the Scleroderma Research Foundation. This foundation works towards finding a cure and treatment to the disease that is not talked about or given enough amount of attention. This month was inspired by the loss of our beautiful Aunt Margaret in March to Scleroderma. 
 May 2021
The month of May we designated towards the child & teen patients at Memorial Sloan Kettering Cancer Center. Having known many people working to care for the patients at Sloan Kettering, we were so thankful to donate and know that our efforts were acknowledged. This month was a fulfilling time to help young kids in need during such difficult times.
April 2021
April was a month we so eagerly waited for! The month went towards LA Pets of Homeless, volunteering at Skid Row. We dedicated the month to checking as many items off of their Amazon Wishlist. Fortunately, we raised enough money to donate food, vitamins, and water to the pets at Skid Row. To help the pets in need of LA, check out lapetsofhomeless.com
March 2021
Our mission for the month of March was to not only raise money for the Multiple Sclerosis Foundation, but to spread awareness as well.  Multiple Sclerosis Foundation provides programs and support services to those persons affected by MS that help them maintain their health, safety, self-sufficiency, and personal well-being; and to heighten public awareness of multiple sclerosis in order to elicit financial support for the Foundation's programs and services and promote understanding for those diagnosed with the illness.
February 2021
The month of February, we brought attention to Heart Health and donated 15% of proceeds to the Ethan Lindberg Foundation. Congenital Heart Disease is the most common birth anomaly in the world. 1 in 110 children are born with it. Twenty five percent of those children will need lifesaving surgery in the first year of life. While this lifelong illness brings many hardships, it also creates some of the most inspiring and resilient people.
Ethan Lindberg Foundation supports families most impacted by congenital heart disease and reminds them they are not alone. The foundation provides affordable housing for families with long term hospital stays. It offers family grants to help with expenses not covered by insurance. Currently, they are championing research around the topic of the financial impact that congenital heart disease has on families. Also, they fund music therapy for children in the hospital.
January 2021
January of 2021, we used our Toni platform to help spread awareness on the difficulties small businesses have been facing for the past year from the results of Covid-19. Toni Co decided to raise money towards the Barstool Fund after seeing the amazing impact they had on small businesses all over the country. All proceeds donated to the fund was given directly to businesses struggling to stay afloat and pay their employees. This month, meant a lot to us after learning just how much hard work goes into running a business.
December 2020
New York Bully Crew was our main focus for the month of December. A non-profit rescue organization founded in December 2010. The organization is based on Long Island but, NYBC's outreach is nation and worldwide. They specialize in rescuing Pitbull dogs and Pitbull puppies. Although, no animal in dire need of rescue is turned away.
November 2020
The month of November, we devoted our business towards PALS, Patient Airlift Services.
The Patient AirLift Services' network of volunteer pilots provide free regional flights for medical transport and receive no compensation, using their own or rented aircraft. To help a child battling an illness get to a doctor who can save their life. To connect a wounded veteran with a service dog. When you donate to PALS, you support people fighting for their lives and pilots using their skills for the greater good. 
October 2020
Throughout the month of October, we devoted our business to Tourette & Tic Disorder. We were inspired by our friend Gianna to connect with others who have this disorder and are looking for a platform to tell their story. We raised money towards the Tourette Association that provides support, education, empowerment and research. Although, this month it was more important for us to bring awareness and shine light on Tourette & Tic Disorder. We had several people reach out and share with us on their experiences and better educate us. Therefore, this month has been an ultimate success!
To hear more on Gianna's experience and others with Tourette & Tic Disorder, check out tourettespodcast.com
September 2020

September we dedicated the month of proceeds towards Mental Health and Suicide prevention awareness. We donated to American Foundation for Suicide Prevention. The foundation provides 24/7, free and confidential support for people in distress, prevention and crisis resources. Their main goal is to educate all people to help because We Can All Prevent Suicide. Understanding the issues concerning suicide and mental health is an important way to take part in suicide prevention, help others in crisis, and change the conversation around suicide.
August 2020
Throughout the month of August, we've donated to an incredible organization called Kids In Need. This organization raises money for not only kids from low income homes going back to school but teachers, second responders, and National Network of Resource Centers. Each year they help on average 200,000 teachers and more than 5 million students in some of the most under-resourced communities across the country.
July 2020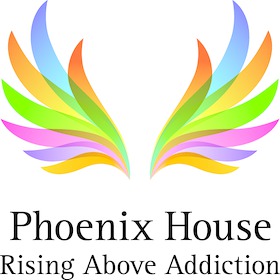 It's time to raise awareness and bring light to addiction recovery in our community! Throughout the month of July 15% of our proceeds were donated directly towards supporting those in recovery, fighting the disease of addiction. With the help of our supporters, we filled duffle bags with toiletries for those who attend the Phoenix house. TONI is always Thinking Of New Ideas and new ways of making a difference! With your help, each purchase can turn our ideas into reality. 
Throughout this past month, we've made a close friend Chloe Jean, who reached out to us and shared her story of losing her sister Phoebe. We wanted to honor Phoebe and shed light in remembrance  of our loved ones. The overwhelming support of everyone involved has lead "Phoebe" to be sold out in the first 24 hours! For every "Phoebe" scrunchie purchased, TONI has donated 15% of the proceeds to a charity near and dear to her close friends and family. Thing Of My Very Own, Inc provides crisis intervention services to children in need.
June 2020
Pride for Youth is a service and an advocate for lesbian, gay, bisexual, transgender, and queer/questioning (LGBTQ) young people through age 30. They also run an Adult Sexual Health Program which serves LGBTQ individuals through age 45. Their mission is to enhance the health and wellness of the LGBTQ community through education, supportive services and personal development in Nassau, Suffolk and Queens Counties. Toni chose to use their donations this month to support all the beautiful lives touched by PFY and hope the dollar donation can continue to support all that they do. 
June 2020
The world was passionately moved by the passing of George Floyd. and there was a shift in humanity that has left all of us changed.  When you think about the future and change you think about children being the foundation of our world, our community and our homes.  We wanted to give back to our future world and the children who will run that world so we made a donation to the Boys & Girls Clubs of America.  Having a place like the  Boys & Girls Club that offers safety, consistency, education and love is everything.
May 2020
During the pandemic, we all had family members we couldn't see and that just plain sucked.  We wanted to bring a little joy to those alone so we teamed up with Alpine Bakery of Smithtown to sweeten the deal!  Alpine put together beautiful trays of cookies both for the receiver and the giver as a way to share the sweets from a distance.
We reached out to our community and found several people who had been in the same, lonely position of isolation.  The trays were delivered and in return we had some really cute smiles captured in our video above.  We will continue to spread the love while you enjoy the video!
April 2020

When quarantine began, Team Toni jumped on making masks as soon as we could.  Our goal was to raise enough money in donations to help ease the daily struggles of the frontline nurses and to supply others with proper face masks.  We were able to donate hundreds of masks and raise enough money to do so!
We supplied food to the frontline nurses at Good Samaritan Hospital thanks to the support of all of you!  We partnered up with Joe's Sirloin Burgers of Bohemia and Pizzeli's Pizzeria of Belmore to bring days of lunches to the staff. We were so happy to see the photos of the smiling nurses who enjoyed the food! Together we brought joy, safety and full bellies!